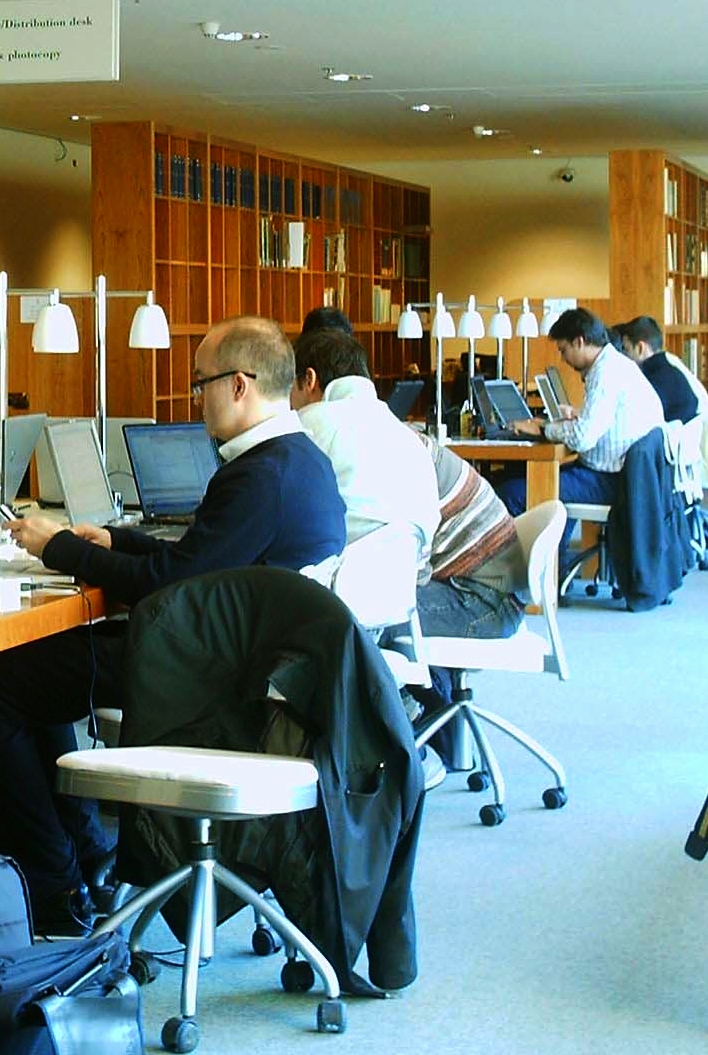 The entire printed patrimony of the Accademia is conserved in the Multimedia Library. It consists of about 120,000 volumes and publications, mainly scores, monographs and periodicals about music. The musical patrimony - which is of particular importance regarding the history of 20th century performance practice - is still being catalogued, while indexing of the monographs and periodicals (for which duplicates have been made) is nearly complete. Open to the public since 1877, the Library has an important collection of about 7,000 old manuscripts (nearly all of them catalogued) about 1,500 editions dating before 1830, librettos and programs. So far, 1,450 manuscripts and about 400 pre-1830 editions have been digitalized.
The Historical Archive preserves the complete documentation of the life of the institution from 1651 until today. Both the entire pre-unification (1651-1870) and post-unification (1871-1967) Archives are available for consultation in the database.
The Audio-visual Archives contain a sound heritage built up during the 20th century through numerous donations, important collections of recordings on vinyl, lacche and in digital formats. The performances of legendary conductors of the past (Toscanini, Furtwängler, De Sabata, Molinari, Karajan) are kept together with those of the finest conductors and performers of today, in a single great sound archive, all placed at the public's disposal.
Ethno-musicology Archives. Since 1948, thanks to the field research of the Centro Nazionale di Studi sulla Musica Populare (National Center for Studies in Folk Music) founded in collaboration with the RAI, the Accademia has assembled valuable recordings of Italian oral music traditions, the result of the tireless work of Giorgio Nataletti, Diego Carpitella, Ernesto De Martino, Alan Lomax and other scholars who undertook the research and study of this particular repertory with passionate dedication.
The Photography Archive is the visual testimony of Accademia activities; in particular, of the concert seasons since the mid-20th century through the present. It also holds historic collections of portraits of significant personalities from late-19th century musical and theatrical culture, as well as the photographic documentation of the field research in the Ethno-musicology Archives and of the Accademia patrimony.
The 150 or so items in the Accademia's musical Iconography Collection - paintings, drawings, prints and sculptures - began to accumulate long ago and have continued to do so over the centuries. The Collection has been continually enriched according to criteria as casual as they are spontaneous, since most of it has been donated by patrons and academics. The Collection is currently being catalogued and can soon be perused online.